Extreme Networks and Liverpool
Official Wi-Fi Network Solutions and Wi-Fi Analytics Provider of Liverpool Football Club
Enhancing Liverpool FC's Match Day Experience
Best-in-class Wi-Fi and Wi-Fi analytics advance the football fan experience and aid technology-driven Anfield stadium operations.
Seamless Fan Engagement
Extreme's Wi-Fi 6 offers Liverpool FC immersive digital experiences, including mobile ticketing and in-stadium activities.
Real-Time Insights
ExtremeAnalytics™ provides Liverpool FC with fan behavior data for personalized experiences and operational efficiency.
Efficient Network Management
ExtremeCloud™ IQ optimizes Anfield's Wi-Fi, enhancing performance and scaling IT operations.
Trusted by Top Sports Franchises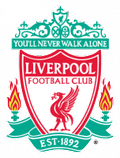 "We're delighted to be teaming up with Extreme Networks to deliver outstanding in-stadium connectivity and analytics. This deal will provide supporters with the latest generation of wireless connectivity and enable them to take full advantage of our best-in-class digital offerings while visiting Anfield. Our home stadium is renowned for its storied history and Extreme will enable us to improve the digital fan experience on the ground, while also providing the critical insights we need to keep innovating and improving digital journeys for our fans."
Drew Crisp Senior Vice President of Digital, Liverpool Football Club
Related Sports Partnerships