ExtremeCloud IQ easily connects, secures, and manages remote sites for road warriors like David Coleman. Remote offices equipped with ExtremeCloud IQ-managed products such as the AP305C access point and XR600P branch router continue without interruption, even during natural disasters.
I am a road warrior. Having traveled for a living over the past 20 years, I have often joked that I live in hotels, and my furniture lives in my house in Atlanta. My IT career has taken me to all corners of the globe, including China. Every year, I also make multiple trips to Silicon Valley and San Jose, California, where the Extreme Networks global headquarters reside. Extreme has 29 other global office locations that I frequent, including Salem, New Hampshire and Reading, UK. Some years, I have traveled as much as 48 weeks. Now, because of the coronavirus (COVID-19) pandemic, I find myself grounded for an extended period. Several trips to Asia have been cancelled and Extreme Networks has a temporary travel ban, including domestic travel within the United States. Additionally, on-premises attendance for San Jose-based employees is optional for the next several weeks. Sound similar to the current state of operations at your company?
As I mentioned, I find myself at home in Atlanta, GA, on the job as a teleworker until the situation improves. Despite all the travel over the years, I have always maintained a home office using enterprise-grade networking equipment. Before the unpredicted disruption of COVID-19, I have been using an ExtremeRouting XR600P™ branch router and an ExtremeWireless AP305C™­­ to meet all my teleworker needs.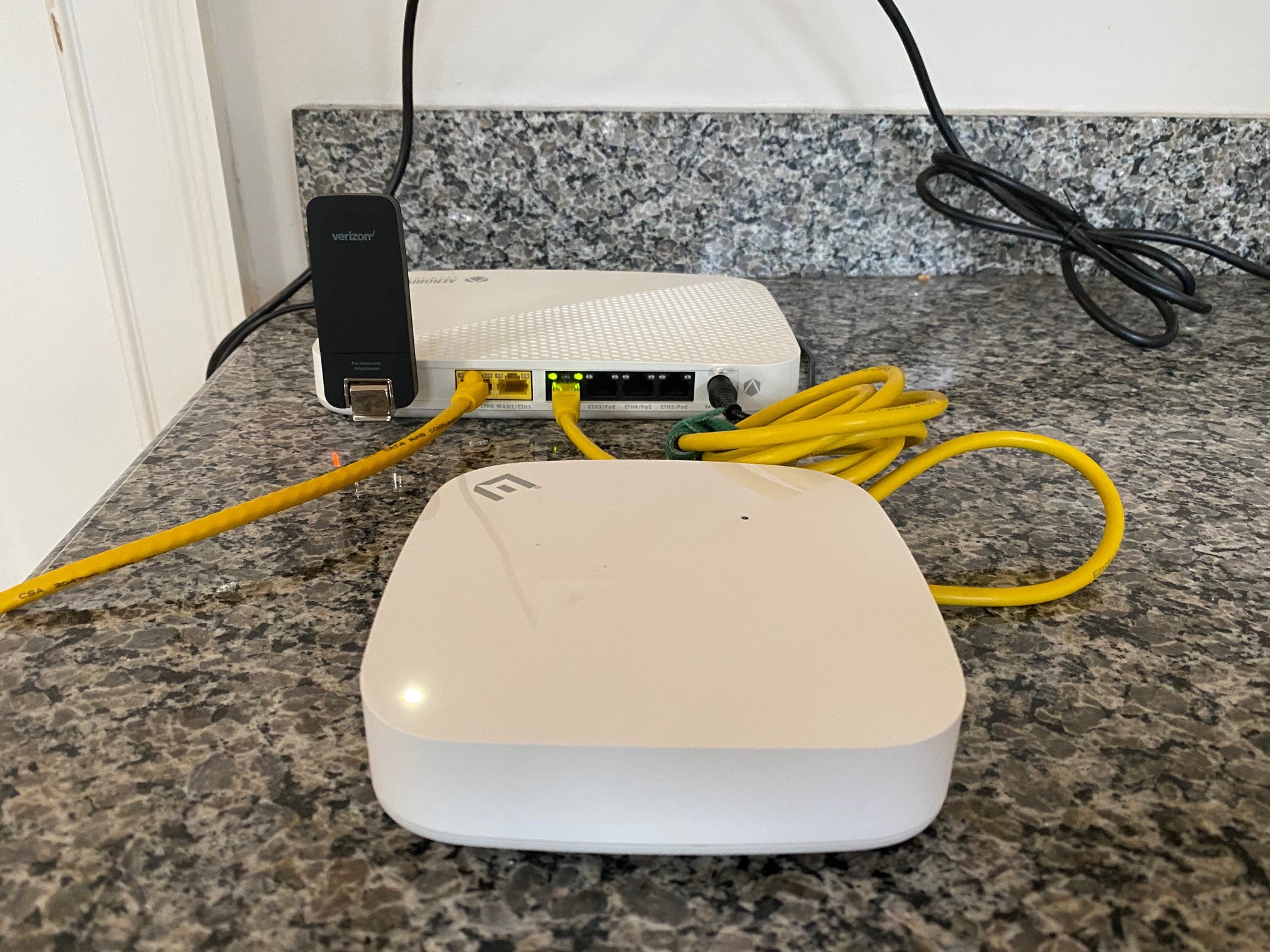 The XR600P branch router meets my demanding throughput requirements and protects the entire home network with a stateful L2-L7 DPI firewall for context-based access security. Furthermore, the XR600 branch router can access the Extreme corporate network via an IPsec VPN link. Of course, every teleworker requires a reliable Internet connection, and my XR600P is connected to my home ISP via a WAN Ethernet link. Still, I also use a Verizon LTE USB modem for secondary WAN uplink. The XR600P's SD-WAN optimization capabilities provide link-state monitoring and multi-path optimization between the two WAN links.
Of course, I am a Wi-Fi guy, and use the AP305C to meet all my home teleworker mobility needs. Another blog explains why the AP305C is my favorite Wi-Fi access point. The same corporate wireless security policy that is used at Extreme headquarters is also extended to each remote location. In other words, at home, I can connect to the same SSID with 802.1X security that I use at our offices in San Jose. Additionally, guest SSID is provided locally using Private Pre-Shared Key (PPSK) security. PPSK allows me to give a unique set of security credentials and encrypted guest access to friends and family that need local wireless Internet connectivity. These days, kids and grandkids may be home from school, so the XR600P prioritizes my user traffic over theirs to ensure my application traffic takes precedence.
Of course, all my teleworker networking hardware is managed via ExtremeCloud™ IQ. From the cloud, a network administrator can easily configure, provision, and monitor equipment for thousands of teleworkers. One of my favorite features of ExtremeCloud IQ is how easily I can provide network allocation to multiple devices.  As shown in Figure 1, a network administrator defines a parent network, and the ExtremeCloud IQ automatically assigns unique subnets from the parent network to each branch router, including the DHCP settings.
Figure 1
Want to learn more about my teleworker setup? The Extreme Portable Branch Kit is a curated solution for the rapid deployment of branch office networks. Providing a "work anywhere" capability the Portable Branch Kit delivers essential networking capabilities to connect, secure, and manage remote network sites as well as manage teleworkers. To learn more: https://www.extremenetworks.com/resources/at-a-glance/portable-branch-kit/
At the end of the day, I already had an enterprise-grade teleworker solution before being grounded by COVID-19. We are all in this together, and I am very confident that the world will quickly defeat this virus. I am looking forward to traveling again very soon. And once air travel resumes, I will still have a top-notch remote-office teleworker solution to use on the two or three days a month that I find my way back home.
Check out Extreme's new Extreme Remote with essential tools for the remote worker.
To learn more about the coronavirus and how to protect yourself and your family, please review the resources below: