Diversity, Equity, and Inclusion 
Engage At Extreme
We believe that giving voice to diversity, equity & inclusion (DEI) allows us to gain valuable perspectives to drive better decision making. Our framework is structured around career, culture, community, and commerce.
Having diversity and inclusion as part of our core values and beliefs, we're proud to foster an environment where every Extreme employee can thrive because of their differences, not despite them.
The Extreme Networks Diversity Equity & Inclusion Council (DEI Council) oversees our diversity, equity, and inclusion efforts, including supporting our Employee Resource Groups (ERGs).
Our ERGs present opportunities for employees of diverse backgrounds to practice leadership skills, gain greater visibility throughout the organization, and share personal experiences.
Our ERGs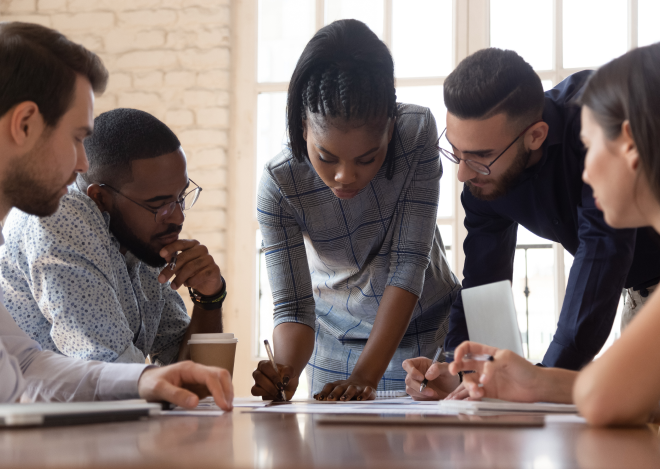 Diversity, Equity, and Inclusion Program for Partners
At Extreme, we commit to strategically align with Extreme's partner community to elevate Diversity, Equity and Inclusion (DEI) in all aspects of our business. The Diversity, Equity, and Inclusion (DEI) Partner Badge gives you the opportunity to align and partner with Extreme on community-based initiatives and will have support to better identify, quantify, and enable DEI efforts within their organizations. Commitment of Extreme executives is a key part of Extreme's success in truly 'walking the walk' when it comes to making our company more diverse and inclusive. As our valued Extreme Partner, we want you to join Extreme in our goal to elevate DEI in all aspects of our business by participating in the DEI Engage at Extreme Program.
Program Benefits:
Build a talent pipeline through education (with Extreme Academy Certified instructors)
Align and partner with Extreme on community-based initiatives.
Identify, quantify, and execute DEI efforts within the organization.
There are many benefits when a company embraces DEI. One of them is the positive impact on the employees – building strong networks for interaction leads to a more positive workplace.