Activate ExtremeCloud IQ Pilot for your Universal Switch
Your universal switch includes a 1-year no cost subscription to ExtremeCloud IQ Pilot if purchased prior to July 1, 2023
Your new switch can be managed by ExtremeCloud IQ if cloud management is preferred as well as ExtremeCloud – Site Engine if locally deployed management is preferred.
Your Network. Your Way.
Unified network management of access points, switches, and routers
EASY TO USE
Intuitive, streamlined network operations, including simplified device onboarding
EASY TO BUY
Deployment choice, cloud platform choice, OS choice
EASY TO MANAGE
Lifetime data for more informed network decision-making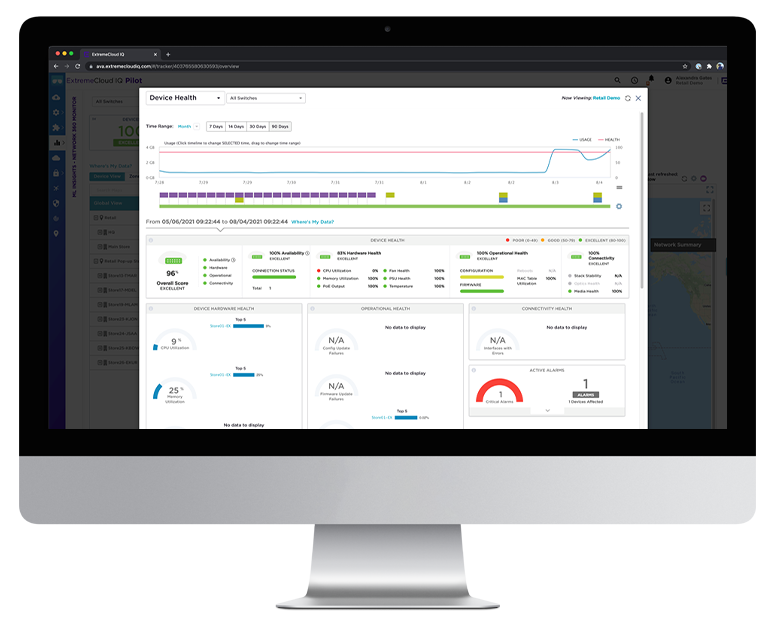 See How ExtremeCloud IQ Helps Manage Your Universal Switch