Extreme is Headed to EDUCAUSE
The Connected Campus: Education for the Future
Did you know that the best way to bring value to the education experience is through the network? The network is your strategic asset. And, through it, the world's best colleges and universities are finding new ways to add value to their education and campus experience. This year at EDUCAUSE, find out how you can turn everyday network management into your differentiator, whether it's paving the way for better student outcomes with digital tools or streamlining operations in the cloud. Come to the Extreme booth to learn, explore, and have fun finding out the possibilities in your network.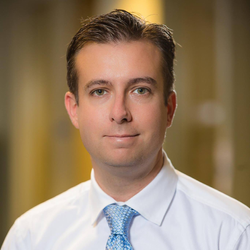 Extreme Speaking Session
Transforming IT into a Strategic Campus Asset
Speaker: Ryan Turner | UNC Director of IT
Date: October 11, 2023 | 3:00 pm - 3:30 pm
Find out how UNC transformed IT and the network into a strategic asset that brought new value to the educational and campus experiences. Higher education tech influencer and UNC Director of IT, Ryan Turner, will reveal how you can position IT to gain more technology investments and help reach bottom-line business goals.