Transform Healthcare Operations to Deliver a Total Experience
Transform healthcare operations with a network strategy that mitigates staffing and cybersecurity challenges, enhances patient experiences, and drives data-informed decisions for a total healthcare experience.
Transforming Healthcare Operations 
Leveraging Network Infrastructure as a Strategic Asset for Delivering Better Outcomes
This eBook presents the findings of a 2023 study conducted by Extreme Networks, Inc. in partnership with HIMSS, focusing on the healthcare industry's current challenges and potential solutions.
By investing in network modernization and visibility, healthcare organizations can:
Overcome staffing shortages

Handle budget constraints

Address cybersecurity threats

Improve patient care and clinical productivity.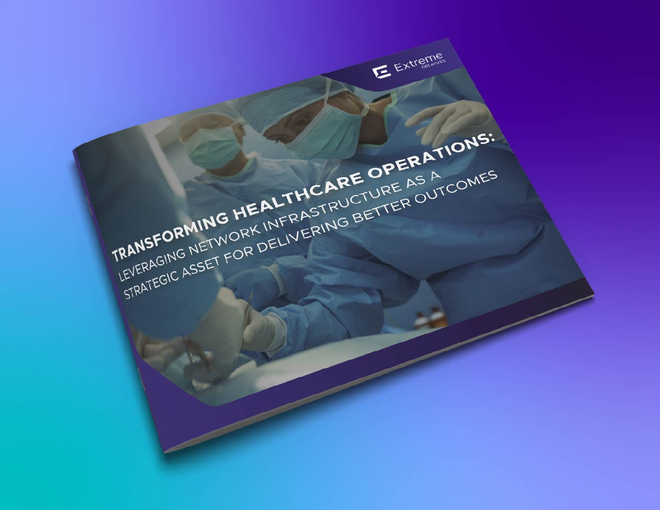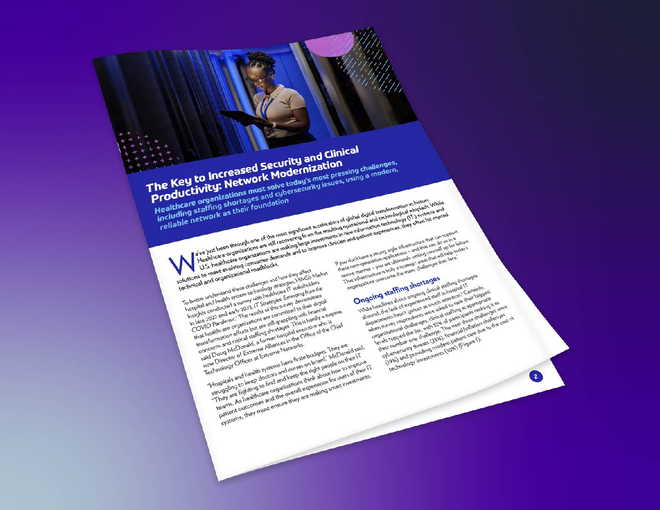 HIMSS: Uncovering the Underlying Issues Impacting Clinical Productivity
By polling, 100 healthcare executives and IT/tech leaders in the US, this HIMSS-led study provides valuable insights into the challenges faced by healthcare organizations today:
Staffing Shortages: organizations feel the impact of staffing and budget shortages, with the clinical staffing shortage being most impactful for organizations between 2,500-14,999 employees.




Operational Inefficiencies: IT staffing shortages significantly impact clinical productivity, delaying project completion and complicating routine IT tasks, and increasing time to resolution.




Cybersecurity: security threats and vulnerabilities are on the rise, forcing organizations to augment security measures.




Investment Forecast: healthcare organizations realize the importance of technology investments, with cybersecurity and advanced software applications being the highest priorities for investment.
Download the full report: learn more about the top pain points impacting your peers, and more importantly how they plan to overcome them.

Extreme Solutions for Healthcare
Extreme imagines a future where the network becomes the strategic asset that unlocks the future, and transforms healthcare operations by:
Strengthening network security
Optimizing operational efficiency
Enhancing patient experiences
How do we do this? By...
Harnessing the data resident in the network,
Gaining clearer insights for decision-making
Improved security layers
Increasing IT productivity
IT network technology is the connective tissue unifying healthcare operations.
Let's tackle transformational projects, reduce technical debt, and deliver a total experience for clinicians, patients, and their families making healthcare more efficient and profoundly better!
Get the Solution Guide

Get the Solution Guide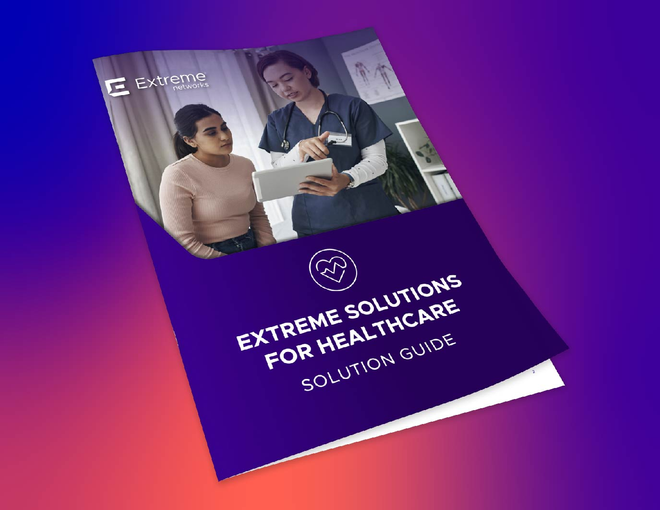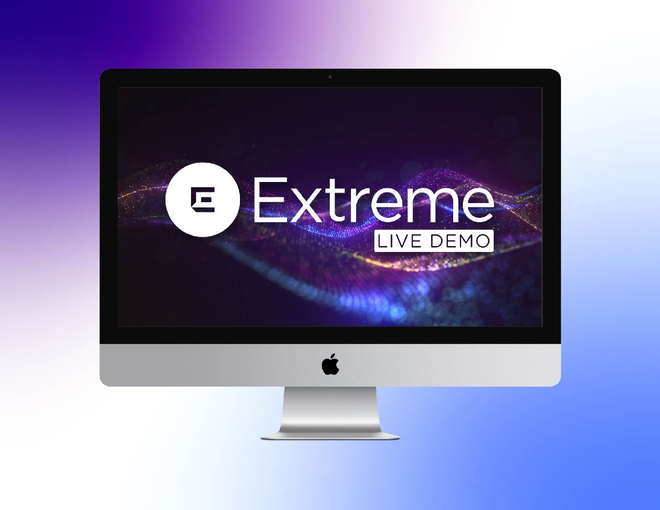 Solution Demo: IT-Powered Healthcare Transformation
In this real-world healthcare solution demo, you'll learn how these technologies help healthcare organizations acheive:
Quality Patient and Staff Experiences
Operational Efficiency and Critical Availability
Data Security and Compliance
Medical Innovation via Data-Driven Decision Making
Get an instant view of our technology and learn why thousands of global healthcare customers trust Extreme to connect, manage and secure their environment.
Watch the Demo

Watch the Demo