Extreme Networks and the NFL
Official Wi-Fi Network Solutions Provider and the Official Wi-Fi Analytics Provider of the National Football League.
Enhancing the NFL Gameday Experience with In-Stadium Wi-Fi
Best-in-class Wi-Fi and Wi-fi analytics advance the fan experience and aid technology-driven stadium operations.
Enhancing Fan Engagement
Wi-Fi 6E connectivity enables seamless social media sharing, instant updates, and personalized content, igniting emotions while creating an immersive NFL fan experience.
Increasing Revenue
High-speed Wi-Fi connectivity and Wi-Fi Analytics enable premium services, interactive advertising, targeted promotions, and data-driven marketing initiatives, boosting revenue generation and NFL fan engagement.
Streamlining Stadium Operations
Strong network infrastructures improve ticketing, security, and staff collaboration while providing data-driven insights for better resource allocation and operational planning.
Trusted by Top Sports Franchises
For the Ravens, it's not about a sponsorship-led deal, it's about ensuring it works for our guests and for our fans and for the people that are employed here. The technology was the main driver.
Roy Sommerhof - VP of Stadium Operations, Baltimore Ravens
Our partnership with Extreme Networks has resulted in continual fan engagement improvements at Gillette Stadium. By utilizing Extreme's solutions and unparalleled support, we have increased visibility into our network, which has eased the burden of managing the network for our IT staff. Additionally, through the high-density Wi-Fi Extreme provides for the stadium, fans are able to gain access to exclusive content and engage across social media platforms.
Fred Kirsch - Vice President of Content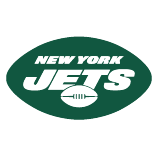 A great in-stadium experience is reliant on seamless connectivity – which Extreme Networks has made possible for our fans. We know we can rely on Extreme's network to deliver not only at the stadium, but throughout our business operations at our facility.
Tom Murphy - Vice President Information Technology
Across the NFL, fan satisfaction and engagement are top priorities and Wi-Fi connectivity and in-stadium technology are important to the game-day experience. Extreme Networks' wired and wireless solutions help us to deliver a quality Wi-Fi experience, and its Wi-Fi analytics software, deployed in 25 NFL team stadiums, helps us to get a better understanding of the fan experience during the games by harvesting in-stadium mobile behaviors. These capabilities ensure the continued satisfaction of our fans and help us shape the stadium of the future with each deployment.
Aaron Amendolia - President of Information Technology Services
Based on feedback from our fans, we identify areas of opportunity to enhance the game day experience at CenturyLink Field each season. For example, our fans asked for a premier Wi-Fi experience and we were able to provide it with the ExtremeWireless solution. With reliable service and open communication between our IT staff and the Extreme Networks support team, Extreme has enabled us to see continued Wi-Fi growth and utilization by our fans, which has improved fan satisfaction.
Chip Suttles - VP of Technology, Seattle Seahawks
Reliable Wi-Fi is essential in order to get the most out of our investment in instant replay cameras, mobile ticketing and our mobile app. Raymond James Stadium was one of the first NFL venues to provide Wi-Fi for fans and over the last few years, the use of our networks has increased exponentially. Extreme Networks helped us elevate our stadium to the next level and truly deliver a championship caliber experience to our fans.
Brian Ford - COO, Tampa Bay Buccaneers
We began working with Extreme Networks back in 2014, and we've continued to be impressed by the quality of the networking technology the company provides. Not only are our fans increasingly using Nissan Stadium's Wi-Fi network, but we're able to get a better understanding of their wants and needs to tailor the game day experience to meet these expectations via Wi-Fi analytics. Plus, with the insights Extreme's analytics solution provides, we're able to identify and mitigate issues before they impact fans, making the connection truly seamless.
Russ Hudson - Director of Information Systems
Related Sports Partnerships